Meet Our Sponsors
ACHA would like to recognize all of our annual meeting sponsors for supporting our ability to bring you this conference. We deeply appreciate their continuing commitment to college health.
Thank You to Our Gold Sponsors
---
American College Health Foundation
www.acha.org/ACHF
The American College Health Foundation (ACHF) advances the health, well-being, and overall success of college students by funding sustainable college health initiatives and programs, including education, research, advocacy, and professional development in partnership with the American College Health Association and its members. Through the generous donations of people like you, ACHF supports ACHA events like the Annual Meeting, provides scholarships for campus health and wellness professionals, funds innovative campus programming, and supports the ongoing development of the Connected College Health Network (CCHN) data warehouse project. Your contributions help us move campus health and wellness forward by meeting the educational and programmatic needs of ACHA and ACHF where they are the greatest. From June 1-17, ACHF is hosting a Matching Gift Challenge, sponsored by Wellfleet. Double your impact on college health when you donate to ACHF's Unrestricted Fund or to any other ACHF fund! All donations up to $12,500 will be matched by Wellfleet.

Contact Information: ACHF@acha.org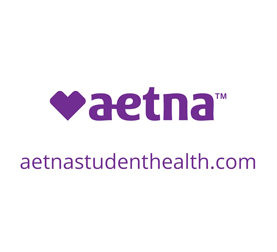 Aetna Student Health
www.AetnaStudentHealth.com
Promoting the health of your students, from their worst day to their best day, and empowering them on their health and well-being journeys every step of the way. Because when your students are healthy, your school is healthy, too. For over 40 years, we have helped institutions of higher education create access to quality care both on and off campus. Find out how we can partner to promote health and well-being on campus by connecting with us at www.aetnastudenthealth.com or sending an email to studentsfirst@aetna.com. We look forward to speaking with you.
Social Media:
Anthem Student Insurance
https://student.anthem.com/wel...
Leveraging 75 years of years' experience – with two decades in the student health insurance marketplace – Anthem Student Advantage is the plan you've been waiting for. Designed specifically for your school's and students' needs, you'll discover the unique difference with: One wholly dedicated student segment from sales to implementation to service to account management. Integration with your student health and counseling centers. An all-in-one mobile portal that goes beyond ID cards and plan information to include educational libraries, care gap notifications, your student health and counseling center hours, telehealth options, online chat and click to call member service, and more. All backed by one of the broadest networks in the country and around the globe, to make sure your students stay healthy at school, at home, and when traveling abroad. It's time to make a change – a change for the better. Discover Anthem Student Advantage.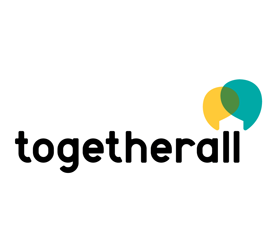 Togetherall
https://togetherall.ac-page.com/about-togetherall
Togetherall is an online peer-to-peer mental health community that empowers students to anonymously seek and provide support to help combat feelings of isolation. The platform is moderated 24/7 by registered mental health practitioners, ensuring that members are safe, supported, and navigated to additional campus resources or crisis supports, where necessary. Togetherall integrates with existing services to support large groups in ways that are safe and scalable. We partner with institutions to break down the barriers that prevent students who are historically underrepresented in campus counseling from receiving support they need. Our community reaches a diverse student population, for example, 40% of students registered on Togetherall identify as BIPOC. Adding our 1-counselor-to-many student model to existing 1-1 campus counseling models extends reach and capacity with 24/7 counselor moderation.
Social Media: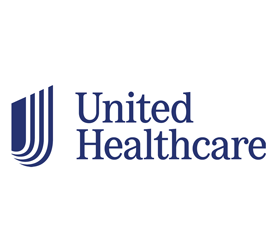 UnitedHealthcare StudentResources
www.uhcsr.com
Are you looking for innovative student health solutions that bridge the gap between insurance and healthcare? Do you want an insurance carrier that will direct your students to the best places for medical care? A partner who understands the student age demographic and provides you the resources to improve their quality of care? Visit UnitedHealthcare StudentResources and talk to our dedicated student health insurance team members about how we can help your students live healthier lives and make the healthcare system work better for everyone.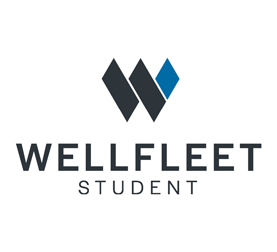 Wellfleet Student
https://wellfleetstudent.com
Wellfleet Student is a division of Wellfleet, a Berkshire Hathaway company. Since 1993, Wellfleet – then operating as Consolidated Health Plans and later CHP -- has delivered insurance solutions to the student health market. Each and every day, our team works collectively to accomplish one goal — to help empower students to lead healthier lives and become better consumers of healthcare. We achieve this mission by working hard to find solutions to the problems faced by the student population and university client administrators. Wellfleet Student's chief focus is student health. This means that all of our energy, expertise, and passion goes into improving and optimizing the experience for our student members and client administrators.
From our broad national network of providers powered by an industry-exclusive partnership with Cigna to student-focused features and benefits and claims and customer service team members trained and experienced in educating and informing students experiencing the U.S. health care system for the first time, we foster understanding and growth for our members. Through innovative features — like our unique Student Formulary, which features more than 40 $0 copay generic options, and our new Complete Behavioral Health Solution — and the financial stability of our A++ rated carrier (A.M. Best, June 2020), we find solutions to problems faced by the student population and university client administrators.
Contact Information: https://wellfleetstudent.com/contact
Social Media:
Thank You to Our Silver Sponsors
---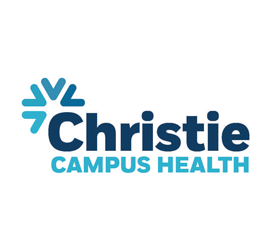 Christie Campus Health
www.christiecampus.com
As the prevalence of mental health issues continues to rise on college campuses, counseling center directors need a larger tool kit to address the mental health needs of the entire student body. To address this challenge Christie Campus Health has created CONNECT@College, a tailored mental health solution designed to support college students and campus counseling center professionals by expanding and complementing campus behavioral health services. Our CONNECT@College program includes a 24/7 Support Line, Telehealth and Face to-face Treatment Options, personal Student Navigators, an ICBT program designed specifically for college students, and a Student App and Wellness Hub. Our services are customized to the unique needs of each campus we work with. The components of CONNECT are managed by a highly experienced service team who will partner with your school's Counseling Center to maintain a seamless experience for students and ensure consistent communication, education, and tracking.
Contact Information: Mary Beth Pierog, mpierog@christiecampus.com, 603-930-7191
Social Media: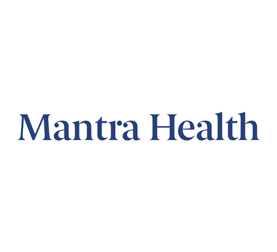 Mantra Health
www.mantrahealth.com
Our mission is to democratize access to evidence-based mental healthcare for all university students through an integrated approach. We believe in the power of collaboration, measurement-informed care, and lifestyle-changes to achieve superior clinical outcomes. Mantra's model is designed by some of the brightest minds in our country's university mental healthcare system, coming together to build something new.
Contact Information: Ed Gaussen, ed@mantrahealth.com
Social Media: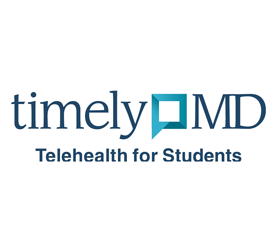 TimelyMD
https://timely.md/
Focused on improving the health of student populations, TimelyMD offers universities and colleges a comprehensive, custom program centered around telehealth. TimelyMD's campus-wide solution gives students one point of contact--anytime, anywhere--to get quality care and immediate treatment for medical or mental health concerns from board certified physicians and licensed counselors. TimelyMD's telehealth programs optimize clinic resources and support clinic staff in delivering quality care to the right students at the right times. Visit timely.md for more information about telehealth for your campus.
Contact Information: Courtney Sanchez, courtney.sanchez@timely.md, 833/484-6359
Social Media: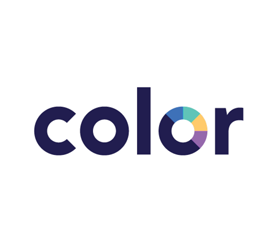 Color
www.color.com
Color is a leader in distributed healthcare and clinical testing. We make population-scale healthcare programs accessible, convenient, and cost-effective for everyone. Color partners with schools, employers, and governments including Harvard and the Morehouse School of Medicine on proactive testing, the Teamsters Union, Takeda and Salesforce on distributed workforce testing, Thermo Fisher Scientific on K-12 testing nationally, the Commonwealth of Massachusetts on vaccination software, and the National Institutes of Health on the million-person All of Us Research Program.
Bringing back students this Fall? Manage PCR, antigen, and pooled testing — plus vaccinations — with Color's industry-leading platform and customized services for universities.
Email: covidemployer@color.com
Thank You to Our Bronze Sponsors
---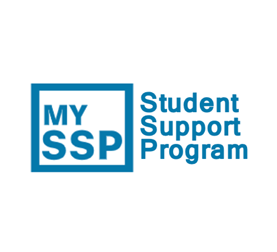 My SSP Student Support Program
https://myssp.app/ca/home
Pursuing your educational aspirations is an exciting opportunity to enrich your life experience and career goals. It can also be a time of change, adjustment and stress. You don't have to navigate this all on your own. My SSP is here to help. We are here to support you when you need it, from wherever you are. Call. Chat. Anytime. Anywhere. My SSP connects students with free, confidential emotional health and wellbeing support conveniently available 24/7 via the app, telephone and web.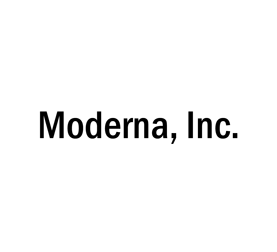 Moderna
www.modernatx.com
In 10 years since its inception, Moderna has transformed from a science research-stage company advancing programs in the field of messenger RNA (mRNA), to an enterprise with a diverse clinical portfolio of vaccines and therapeutics across six modalities, a broad intellectual property portfolio in areas including mRNA and lipid nanoparticle formulation, and an integrated manufacturing plant that allows for both clinical and commercial production at scale and at unprecedented speed. Moderna maintains alliances with a broad range of domestic and overseas government and commercial collaborators, which has allowed for the pursuit of both groundbreaking science and rapid scaling of manufacturing. Most recently, Moderna's capabilities have come together to allow the authorized use of one of the earliest and most-effective vaccines against the COVID-19 pandemic.
Moderna's mRNA platform builds on continuous advances in basic and applied mRNA science, delivery technology and manufacturing, and has allowed the development of therapeutics and vaccines for infectious diseases, immuno-oncology, rare diseases, cardiovascular diseases and auto-immune diseases. Today, 24 development programs are underway across these therapeutic areas, with 13 programs having entered the clinic. Moderna has been named a top biopharmaceutical employer by Science for the past six years. To learn more, visit www.modernatx.com.
Social Media:
Alnylam
www.alnylam.com
Alnylam is leading the translation of RNA interference (RNAi) into a new class of medicines for rare genetic, cardio-metabolic, hepatic infectious, and central nervous system (CNS)/ocular diseases. Based on Nobel Prize-winning science, RNAi therapeutics are a clinically validated approach for the treatment of a wide range of severe and debilitating diseases. Founded in 2002, Alnylam is headquartered in Cambridge, MA. For more information visit www.alnylam.com.
| Access Date | Quiz Result | Score | Actions |
| --- | --- | --- | --- |